Gish
Gig History
Improvising guitarist with Sunshine Republic and Jack Nicholson trio.
Previously with Tex La Homa, Miss Black America and others. Appeared on several Peel sessions, live performances for the Evening Session and BBC OneLive in Nottingham, XFM, Virgin and CapitalFM. Compositions have been performed at Sonic Arts Festival, and by percussionist Simon Limbrick. Performed across Europe, including Primavera Sound 2004, Tanned Tin 2003 (Spain), ReCession04 (Denmark) and at a school in Hamada, Japan in 2005.
myspace.com/onlygish
Billion album available on Dead Pilot Records (2010)
A collection of recordings made over summer 2009, originally intended to be released on tape. Thunderdrones, post-feedback, drumclutter-programming and euphoric melodies generated from guitars, vintage electronics and stolen samples. Lovely handmade packaging, limited edition.
Dead Pilot Records
Pilfer Ep available on Dead Sea Liner (2009)
Gish primarily uses both abused and delicately caressed guitar as his sound source. In Hilda Of the White Rage Gish manages to summon the ghost of Sun Ra haunting his rusting deserted mothership. On Poy La Standet Gish is joined by Andrew Perry on mic to emit a brisk drone, beautifully recorded and dripping with colour. (Dead Sea Liner)
The first tune combines sampled/processed percussion with minimal guitars. Part two is built around the live duo performance between me and Andrew Perry in Norway earlier this year.
Dead Sea Liner
Making Clocks Full-length release out on Dirty Demos (2008).
Solo using guitar and sometimes a microphone, run through a mixing board and various electronics. Making Clocks is a sweet display of sound textures, microsound and glitch. Think bleak, minimal and marvellous. (Dirty Demos)
Six tracks, just short of an hour, exploring the quieter side of drones, loops and electroacoustics.
Dirty Demos
Normans Records
Miss Black America John Peel and Lamacq Live Sessions, courtesy of The Runout Groove.
MBA Peel Sessions
MBA Lamacq Session
An old MBA review
Full video of me and Andrew Perry performing in Norway
Music
Billion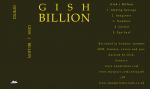 2010 album available on Dead Pilot Records
Internet Freebies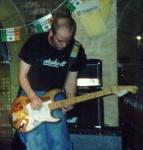 Recordings made to give away.
Striate Cortex compilation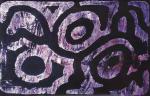 | # | Name | Length | Size |
| --- | --- | --- | --- |
| 1 | Hesse | 6:05 | 8.36 MB |
Making Clocks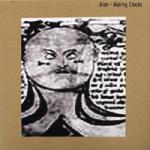 Album of one-take guitar+electronics improvs out on Dirty Demos
Ballan Wrasse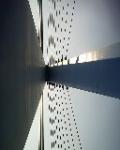 Guitars voice and objects. Recorded in London 2007.
Gish / Black Guns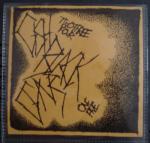 5 track cdr featuring individual contibutions from Gish and Jeff from Sunshine Republic. Three seperate offerings from Gish, framing mangled guitar, sourced voices and mouth noises, respectively, within a shroud of electronic whine and hiss. Black Guns two pieces book-ending the split set buzzing drones and clouds of noxious electronics over unstable foundations of field recordings, bowed cymbals and oscillators.
£4+Postage from Krayon Recordings
| # | Name | Length | Size |
| --- | --- | --- | --- |
| 1 | Untitled | 5:57 | 10.23 MB |
Live at Scaledown May 2008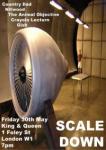 Live solo set.
Gish:03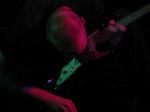 Gish:02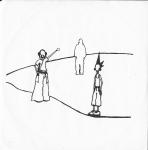 A collaborative effort featuring vocals on 'Have To Be' by Matt Shaw of Tex La Homa, with the trombones on 'Bass Buzz By Broken Power' by Volio.
Images